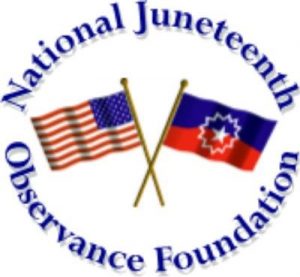 5th

 Annual Meeting
October 14, 15, 16, 2022
Galveston Texas
Online at YouTube.com/NJOF and Juneteenth.TV
Registration for the Annual Meeting is $99 and is payable via PayPal and CashApp
Schedule of Events
Friday, October 14, 2021
7:00 to 10:00 PM Meet and Greet
Saturday, October 15, 2021
8:00 – 9:00 Breakfast Doc's Place
10:00 – 1:00 Meetings
2:00 – 5:00 Meeting
7:00 – 9:00 National Miss Juneteenth Scholarship Program Galveston Island Convention Center
Sunday, October 16, 2021
11:00 AM  Church Reedy Chapel
Hotel
 
Tremont House     Group: National Juneteenth 
https://www.thetremonthouse.com/
https://bit.ly/NJC2022 to book.
Credit card to hold. Will not take a deposit until check-in.
You can cancel up to 72 hours before check-in
King, Queen, and Double Queen rooms
The Tremont House™ A Luxury Downtown Galveston Hotel in Strand Historic District
Tremont House Is a One-Of-A-Kind Downtown Luxury Galveston Hotel with Welcoming High-Ceiling Rooms, Hardwood Floors, and Custom-Crafted Furnishings. Experience Extraordinary.
2022 Conference code "NJC2022".
The hotel reservations link will be available for October 13-16, 2022. Normal website rates are higher than the group rates. Please plan to reserve your rooms as early as possible.
If you have any questions, please call The Tremont House Hotel reservation department
at 1-409-7630300 or send an email to Reservations@thetremonthouse.com.
Brought to by The 2022 Annual Meeting Committee for JD&P