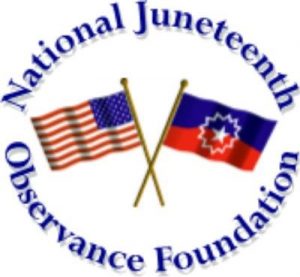 3rd Annual Meeting
October 16, 17, 18, 2020
Memphis Tennessee
Online at YouTube and Juneteenth.TV
Schedule of Events
Friday, October 16, 2020
7:00 to 10:00 PM Meet and Greet
Saturday, October 17, 2020
8:00 – 9:00 Breakfast Doc's Place
10:00 – 1:00 Meeting
2:00 – 6:00 Meeting
7:00 – 9:00 Miss Juneteenth Viewing Party
Sunday, October 18, 2020
9:00 AM Prince of Peace Missionary Baptist Church
Lodging
Hotel: Comfort Inn Memphis Downtown
Address: 100 N. Front St., Memphis, TN, 38103, US
Phone (901) 526-0583 Fax (901) 525-7512
ROOM RESERVATION PROCEDURES
We understand that your guests will be coordinating their own reservations by phoning in their reservation requests individually to 901-526-0584. If phoning, it is important that each of your guests identify themselves as part of your group using your group name National Juneteenth Observance Foundation. Also, your guest can book online using a booking link: https://www.choicehotels.com/reservations/groups/OR83H2. Your attendees can start booking their reservations. If you have any questions or concerns, please let me now.
Remember, if your guests need to book rooms pre and post-event dates, They must call the hotel direct. Thank you for choosing our COMFORTABLE hotel and we look forward to delivering superior service to your group.
O, I forgot. I can offer complimentary parking for you during your stay.